Thermage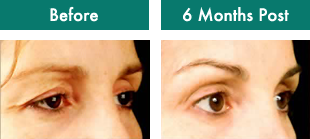 Thermage is a proven radiofrequency treatment that transforms skin by working below the surface and addresses a wide range of surface imperfections that result from age and environmental factors. Benefits include the smoothing of wrinkly or uneven skin, better definition of facial features around the eyes, jaw and neckline, and even the smoothing and toning of unsightly bulges, dimples and wrinkles on the face and body. Thermage radiofrequency energy works with your body, remodeling your collagen to help your skin get that smooth feel and youthful look you want. Thermage treats targeted problem areas – so the results are focused and effective.
Most patients can see and feel Thermage results very soon after treatment – in as little as one day. Continued improvements and contouring can happen for up to six months as your body regenerates collagen. Your body actually produces new collagen which is how the collagen matrix thickens and creates a smoothing effect. Even better, results can last years.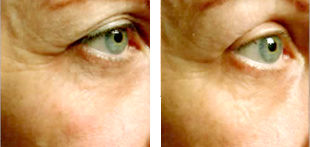 Thermage for eyes: The Thermage Eye Procedure is the only procedure that helps smooth and tighten skin and decrease wrinkles and hooding in the eye area without surgery or injections, and little to no downtime. Expect brighter looking eyes; smoother, tighter skin around the eyes; reduced under eye sagging; softening of wrinkles and fine lines and smoother skin on the eyelids.



Thermage for face: The Thermage Face Procedure can help smooth and tighten your skin for an overall naturally younger looking appearance without surgery or injections. Thermage Face will redefine contours along the jaw line and under the chin, soften wrinkles and fine lines around the mouth, eyes and forehead, and tighten the saggy skin under the chin.



Thermage for body: Tummies, knees, legs, arms and hands can be areas that show signs of aging. Thermage has developed procedures that are designed especially to help smooth and tighten wrinkled, crepey and sagging skin on these body areas. You can expect flatter, tighter,smoother skin on the tummy, legs, buttocks or arms.